Oxford PharmaGenesis shows its support for Anthony Nolan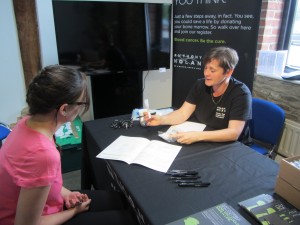 Anthony Nolan, a charity dedicated to saving the lives of patients needing a stem cell transplant, visited us in our Oxford office today.
Irina Evseeva, Head of Specialist Services, gave a presentation to employees showing the science behind patient and donor matching, and Karen Archer, Regional Register Development Manager was on-site to accept registrations and take saliva samples from willing volunteers.
Oxford PharmaGenesis are firm supporters of the charity and will make a donation of £100 for each registration that took place during the day.
Lord-Lieutenant leads lively celebrations
[vc_row][vc_column][vc_column_text]Oxford PharmaGenesis was today presented with the Queen's Award for Enterprise by the Lord-Lieutenant of Oxfordshire, Tim Stevenson OBE. The award was made in recognition of the company's outstanding growth in overseas sales, which has more than doubled over the past 4 years, from £4.0 million in 2010 to £8.9 million in 2013. Continue reading
Oxford PharmaGenesis flies the flag for HealthScience at the Houses of Parliament
[vc_row][vc_column][vc_column_text]Oxford PharmaGenesis was proud to represent HealthScience communication at the Institute of Directors (IoD) Summer Reception, held in the delightful setting of the Terrace Pavilion at the House of Commons in London on Monday 29 June. Commercial Director Dr Richard White was one of a select group of IoD members from around the country, who converged on the Houses of Parliament to hear talks from the IoD Director-General and Chairman, and from the current Minister for Small Business, Industry and Enterprise. The event was also attended by a large number of MPs and some current and former UK Ministers of State, such as John Redwood, David Davies and Alan Duncan. Continue reading
Oxford PharmaGenesis featured in Director magazine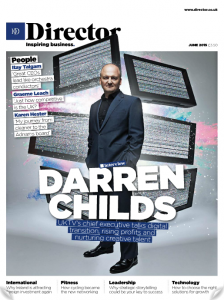 This month's issue of Director magazine – the official publication of the UK Institute of Directors (IoD) – includes an interview with Dr Richard White, Commercial Director at Oxford PharmaGenesis. In the feature article, which profiles the IoD's business information and advisory services, Richard describes how Oxford PharmaGenesis has used these services to address specific legal and commercial issues over the past 3 years.
Richard participates regularly in IoD Oxfordshire events and is a member of the IoD Policy Voice panel, a survey group that runs regular online surveys and discussion forums to inform the IoD's policy reports and consultation responses for ministers, government officials and other key influencers.
Read the article here.
MS Awareness Week – the incredible shrinking brain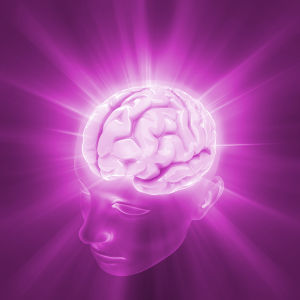 It's been said that Professor Brian Cox has a brain the size of a planet, but you don't need to look to the heavens to revel in numbers of astronomical proportions.
Look inside his skull and you'd find 100 billion neurones plus another 100 billion supporting cells, which together form the blancmange that is the brain. And yes, yours is pretty much the same as his.
Somehow from this pink confection our consciousness arises, enabling us to decide whether or not to switch from 'Downton Abbey' to 'Celebrity Fridge Magnet', and generally interact with the world. Continue reading
Queen's Award crowns Oxford PharmaGenesis achievements
[vc_row][vc_column][vc_column_text]
Oxford PharmaGenesis today celebrates winning the Queen's Award for Enterprise. This honour, the UK's highest accolade for business success, is awarded by the Queen on the advice of the Prime Minister, and is publicly announced on Her Majesty's birthday. The global consultancy receives the award for Outstanding Achievement in International Trade, having more than doubled its UK exports in just 4 years, from £4.0 million in 2010 to £8.9 million in 2013.
Sustainable growth
Oxford PharmaGenesis has grown steadily over the past 18 years to become a global communications leader, working in partnership with its clients to bring new drugs to the world in areas of unmet medical need. "We are proud to be leaders in HealthScience Communications, helping to turn scientific breakthroughs into patient benefits. It is a hugely satisfying role, made possible only by the efforts of our high-performing teams, which provide the services that our clients need across the globe," says Dr Richard White, Commercial Director. Continue reading