Oxford PharmaGenesis has secured Great Place to Work® accreditation for a third consecutive year in the UK and a seventh consecutive year in the US. This was awarded based on average scores across a number of statements and 90% of colleagues who responded to the survey agreed that "Taking everything into account, I would say this is a great place to work".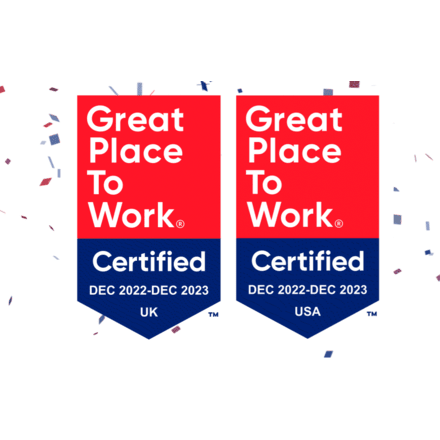 Considered the 'gold standard' of employer awards, Great Place to Work® accreditation is based solely on the views of employees. It takes into account the employee experience and the leadership and HR practices that create the organization's workplace culture.
Global HR Director Sharon Frost said:
"Oxford PharmaGenesis has seen significant growth recently, with around 20% more employees in 2022 than 2021, so it's hugely rewarding to see that the Great Place to Work® results are just as strong as those of the previous year. We hope our certification is further incentive for new talent to explore our opportunities and find out how our unique company culture has helped us to earn this significant accreditation yet again!"
For the third year in a row, Oxford PharmaGenesis has achieved Great Place to Work® certification in both the UK and USA (Australia does not reach the minimum employee threshold but also had outstanding results). We have previously won Best WorkplaceTM, Best Workplace for WomenTM and Excellence in WellbeingTM awards in the UK in 2021 and 2022, and we are hoping to be recognized for these again in 2023.