Oxford PharmaGenesis launches regional office in Melbourne, Australia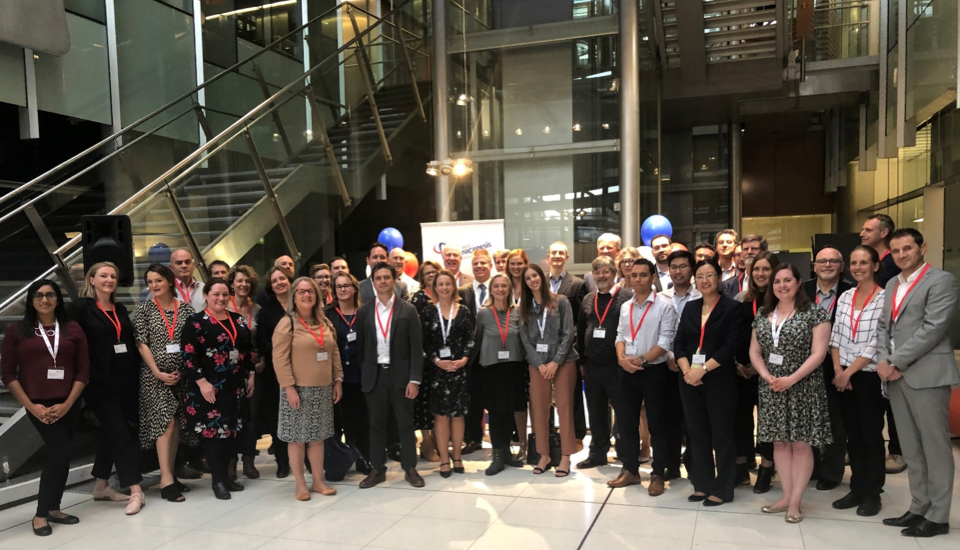 Oxford PharmaGenesis celebrated the official opening of its newest regional office on 27 February by holding a launch event at Melbourne's Bio21 Institute. The attendee list included representatives from: current and potential client companies; universities and hospitals; the Victorian state government; partner organizations; and patient groups.
Oxford PharmaGenesis is an award-winning HealthScience consultancy employing over 300 people in eight offices around the world. Through its in-house team and network of partners, Oxford PharmaGenesis offers communications services to pharmaceutical and biotech companies across the Asia-Pacific region and around the world.
With funding of over A$140 million, the Bio21 Institute is one of the largest biotechnology research centres in Australia. Under the auspices of the University of Melbourne, it brings together more than 500 research scientists, students and industry professionals working to benefit human health and the environment. Director of the Bio21 Institute, Professor Michael Parker said: "It was a pleasure to host the launch of the Asia‑Pacific office of Oxford PharmaGenesis at the Bio21 Institute, the life sciences institute of the University of Melbourne. Bio21 is proud to be a member of the Melbourne Biomedical Precinct, one of the top five biomedical precincts in the world."
Oxford PharmaGenesis was attracted to Melbourne by its exceptional and diverse pool of talent. Melbourne plays host to 10 000 biomedical scientists and ranks as the world's 35th‑largest science and technology hub. Melbourne is also located in a fast-growing part of the world, with good connections across the Asia-Pacific region and a favourable time zone for conducting business in the area.
Chief Executive Officer of Oxford PharmaGenesis, Chris Winchester said: "Melbourne is a global city with excellent universities and hospitals, and we are delighted to be opening our regional office here. We are very grateful for the support of our clients, colleagues, partners, local government, academics, healthcare professionals and, ultimately, the patients we are here to serve."