Oxford PharmaGenesis colleagues delivered a workshop on integrated evidence generation planning (IEGP) to Medical Affairs professionals at this year's MAPS EMEA conference (Lisbon) in May. With a holistic and systematic approach, IEGP addresses many common challenges found in evidence generation planning.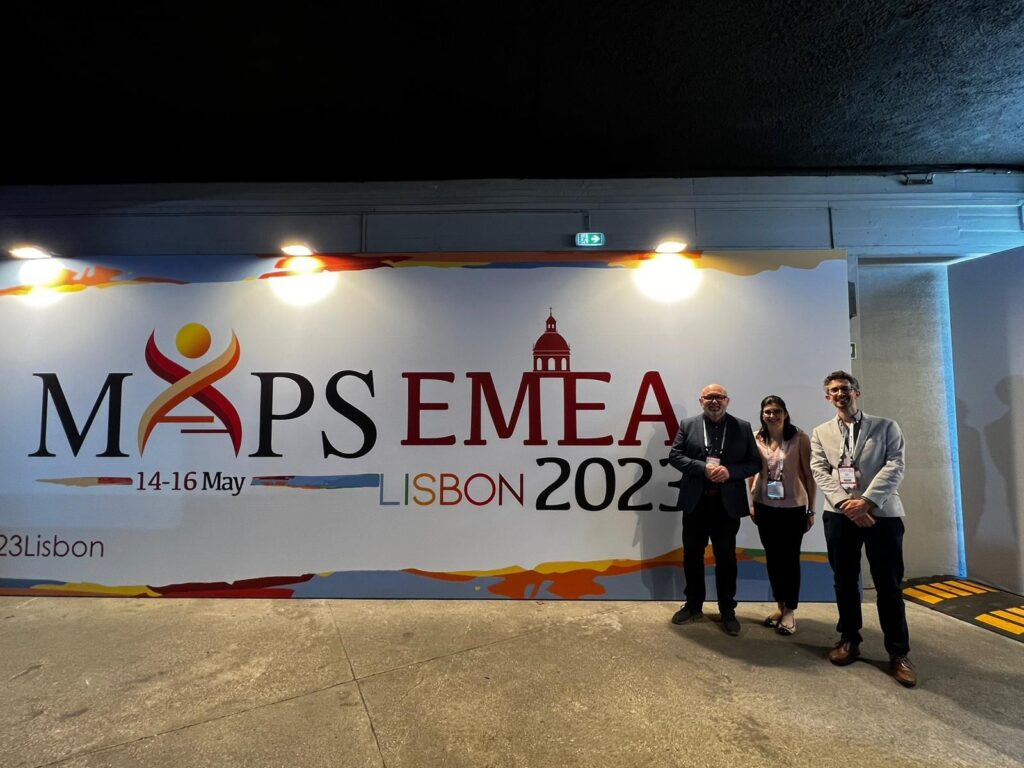 Gary Male (Communications Director, Oxford PharmaGenesis) and Oriana Losito (Account Director, Oxford PharmaGenesis) delivered the workshop in partnership with Antonia Panayi (Head of Global Medical Evidence, Takeda). Here are a few of the key learnings and highlights.
What is IEGP?
Traditionally, evidence generation planning has been sequential and siloed. Separate functions in pharmaceutical companies have owned the evidence generation plan at different stages of the product life cycle. This can lead to inefficiencies, duplication of activities and a lack of awareness of the evidence gaps being addressed.
IEGP is a holistic and systematic approach to evidence generation planning. It brings together cross-functional strategic evidence generation priorities and activities from across the product life cycle and geographies. Importantly, it enables internal stakeholders to come together to address external needs efficiently.
Medical Affairs professionals can lead IEGP
Attendees from Medical Affairs functions across pharmaceutical companies explored the what, how and why of IEGP through presentations, workshop exercises and discussions at MAPS EMEA 2023. They worked towards three core learning outcomes:
outline a typical set of evidence needs across the product life cycle, recognizing where there is overlap and possible duplication of needs from more than one internal or external stakeholder
contribute to and influence internal company discussions about establishing an IEGP approach
identify barriers and potential solutions to establishing an IEGP approach.
During the workshop, attendees discussed considerations, challenges and solutions to establishing this critical change management programme in their companies.
The main challenges to establishing an IEGP approach were identified as overcoming functional and geographic barriers or silos, establishing leadership and governance, ensuring standardization across assets, and managing and communicating change.
Delegates recognized that, as Medical Affairs professionals, they have the capabilities and knowledge to drive the IEGP implementation process.
This acknowledgement was aligned with the theme of the meeting: 'Expanding the Horizons of Medical Affairs'. Delegates were able to recognize how their their relevant skills, experience and competencies could influence company decision-making and help them to lead large change management programmes.
A roadmap to success
At the end of the workshop, which received extremely positive feedback from attendees, the presenters provided a handout illustrating a roadmap to IEGP success.
If you'd like to learn about this roadmap or would benefit from expertise on any element of IEGP (from strategy to tactical delivery), Oxford PharmaGenesis can help.
Get in touch for a chat about your objectives, and let's explore new frontiers!