At Oxford PharmaGenesis, our core company values include integrity and compassion. For October's 'Make a Difference Day', we asked our colleagues to share how they put these values into action in support of charities or local communities. We're pleased to share four of our colleagues' stories here, in recognition of their efforts to go the extra mile to support causes that are close to their hearts.
Charlotte Price: providing a safe haven at DrugFAM
Charlotte is our HR Manager. With fantastic people skills, she volunteers for DrugFAM, a charity that provides support to families, friends and partners affected by someone else's drug, alcohol or gambling problems.
Having experienced the challenges caused by a family member addicted to drugs and having benefited from being a client in one of DrugFAM's support groups, Charlotte began co-facilitating the High Wycombe group in 2015.
Earlier this year, she started a new national support group for DrugFAM – hosted via Zoom – to provide a safe and confidential environment for people to share their experiences. Although getting started was a challenge, the group is now more established, and clients are benefiting from the support and comfort that the group provides.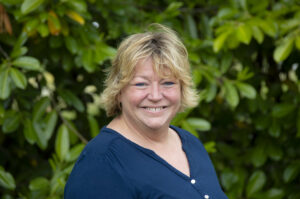 Charlotte says: "One of my cousins died this year – at the same age as me – as a result of alcohol addiction. I was able to point his son in the direction of DrugFAM, as they also provide support to those bereaved as a result of addiction. When you talk about this topic, it's amazing how many people you discover are affected.
"While I realize it's not a very glamorous cause, it's very worthwhile – as there is plenty of support provided to the addicts themselves, but not so much for the families, friends and loved ones who don't have the skills and experience to deal with such chaos. DrugFAM provides a safe haven for them to talk, share experiences and fears, and to give them an outlet to laugh as well as cry."
Katharine Murkett: developing skills for life through Scouting
Katharine Murkett is our Director of IT Services and, when she's not driving technological transformation, she volunteers with the Scouts!
Over more than 9 years, she has been a leader at Beavers, Cubs and, for the past 4 years, Group Scout Leader for the 1st Stanford in the Vale Scout Group.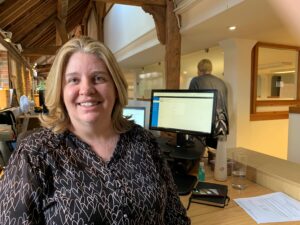 The group operates across Stanford and Uffington, providing Scouting adventures to more than 100 young people aged 6–18 years from the surrounding areas and helping them to develop skills for life. Stanford and Uffington have Beavers, Cubs and Scouts, plus an Explorer Unit in Stanford.
Katharine says: "Being a rural community, our groups are very active outdoors, and frequently enjoy navigating around the surrounding countryside. We currently have about 30 volunteers in our group and my role as Group Scout Leader is to manage and support the Scout Group and its leaders. We are always on the lookout for more leaders!"
Every group in Scouting is a charity in its own right, and Katharine is a member of the Board of Trustees for both her local group and the Oxfordshire Scouts.
Tim Koder: raising awareness at the Myrovlytis Trust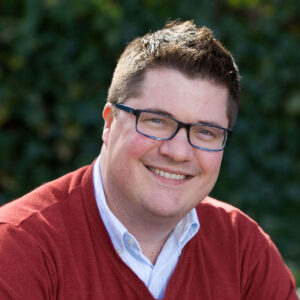 Tim, a Communications Director, is in the process of becoming a trustee of the Myrovlytis Trust. This UK charity supports research and education for rare diseases – in particular, the hereditary condition Birt–Hogg–Dubé (BHD) syndrome and osteosarcoma, a type of bone cancer.
The charity underpins the BHD Foundation, the world's leading network, information provider and funder for patients, healthcare practitioners and researchers in the BHD community.
"Becoming a trustee of the Myrovlytis Trust gives me a chance to help a fantastic charity that makes a big difference," says Tim. "BHD is a rare disease that maybe is not quite rare as was thought, so support, awareness and research are all crucial.
"I'll help with governance, finance oversight, fundraising, communications, mentoring and other skills I have learned at Oxford PharmaGenesis and over my medical communications career. I'm looking forward to learning a huge amount myself about the patient experience, the science of BHD and how charities operate. I'm grateful to have the company's support for me to add this new personal challenge."
Ellie Challis: bringing experience and expertise to PTENUKI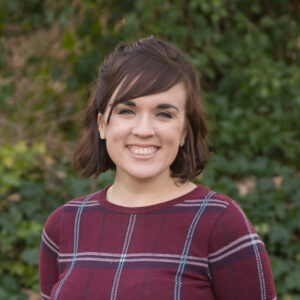 Ellie, our Marketing Manager, lives with PTEN hamartoma tumour syndrome (PHTS) – a rare genetic condition thought to affect approximately 200–300 people in the UK.
Ellie is on the Board of Trustees for PTENUKI, a patient group for people living with PHTS.
"I feel extremely lucky to be able to use my patient experience to help other people with my condition," says Ellie. "When patients join forces, it is the most incredible thing!"
Ellie's main area of contribution to the charity is around communications between patients and professionals, and making sure patients can access and understand new developments in the area of PHTS.
Oxford PharmaGenesis: recognizing colleagues' efforts with matched funding
Oxford PharmaGenesis is donating £500 to each of these four causes to celebrate the achievements of our colleagues, to recognize their compassion and integrity, and to mark 'Make a Difference Day'.
The contribution is part of the company's 'matched funding' scheme – an element of our commitment to charitable giving. Together, we fundraise for initiatives that are working towards the betterment of health, society and people. In 2020, we donated over £21 000 to 16 causes.