Throughout the COVID-19 pandemic, our colleagues have volunteered their time in many different and inspiring ways. Read more about the experiences of two of our colleagues.
Are you interested in volunteering for Evidence Aid? Contact Claire Allen to find out more at: callen@evidenceaid.org.
Kat Timberlake
Like many of us, I subscribe to the ethos that research should be freely available to people in all corners of the world. So, when the call for volunteers came at the start of lockdown to help Evidence Aid with its growing COVID-19 evidence collection, this seemed to be a good way for me to contribute to the global response to the pandemic.
Once a publication has been identified as of interest, growing the relevant evidence collection involves multiple stages. After a new evidence summary has been written, and has undergone data checks and categorization, it is then translated into six other languages (Arabic, Simplified Chinese, Traditional Chinese, French, Portuguese and Spanish). Finally, the evidence summary and its translations are uploaded onto the Evidence Aid website. Because I have previous experience with online content management systems, it made sense for me to help with the uploading of summaries to the website.
After instruction from Claire Allen, Operations Manager at Evidence Aid, I began uploading the translations. In fact, I was the first person to join the translation uploading team and there was a backlog of work to reduce. However, other volunteers from around the world soon came on board – up to five at one point – and Claire and I together developed documentation on the uploading workflow to help the team to work efficiently. We have now cleared the backlog and, as of 21 July 2020, there were 336 sets of six translations on the website – which means that more than 2000 new pages have been uploaded since the beginning of March: a remarkable total!
At the time of writing, the translations team now comprises three members and we are managing to stay on top of the workload. However, there will be the future challenge of combined summaries. Thousands of reviews are currently being published, so the overall aim will be to collate the evidence on one aspect of COVID-19 infection and its consequences in a single web page. This approach will require a new web page format, plus updates as and when new evidence is published – so the next few months will be interesting!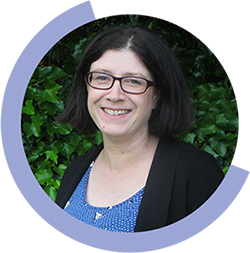 Caroline Freeman
In a situation as unprecedented as the COVID-19 pandemic, it is natural to want to do something to help, but, even as someone working in a medical field, I was uncertain how I could be of use. I was therefore really pleased to have the opportunity to volunteer with Evidence Aid only a few days after lockdown started. Over the past few months, I have been reading systematic review manuscripts and drafting summaries for uploading onto the Evidence Aid website. It has been great to do something that aligns so well both with my team's work in the Value Demonstration Practice and with our wider aim as a company: clearly and accurately communicating evidence to bring benefit to patients. Volunteering has given me the opportunity to see the breadth of the novel research being published on COVID-19, and it has been encouraging to read about the public health and treatment approaches that could be used to improve patient care. The dedication and collaborative approach of the Evidence Aid team has been really clear from the start, and I feel lucky that I have been able to make a small contribution.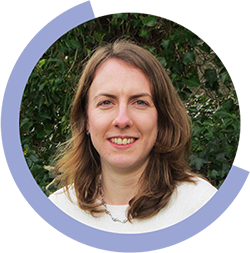 You can find the Evidence Aid website here: https://evidenceaid.org/