Patient engagement in 2018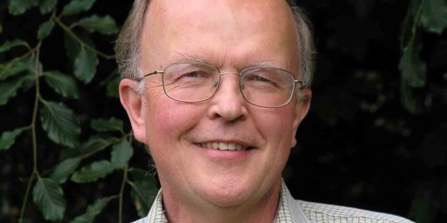 The contemporary era of healthcare has seen changes in the role of the patient. It used to be that patients were perceived as passive receivers of healthcare, but this has altered; the pharmaceutical industry and healthcare professionals are increasingly giving patients a voice and a role in decisions about their healthcare.
Patient centricity is frequently discussed, but real engagement and involvement with patients is more than a box-ticking exercise. Patient engagement is not something simply to add to the end of a project: it requires in-depth consideration. Patient engagement and involvement encourages patients to contribute to the design, planning and delivery of healthcare programmes: having an influence at all stages. Patients and their advocates are increasingly being consulted on the design of clinical trials to provide insights into all elements of the process. At the other end of the spectrum, there has been a rise in the popularity of lay summaries of journal articles, which facilitate public understanding of developments in healthcare research.
Patient engagement is ideally placed to employ digital technologies to disseminate information to lay audiences. Apps and online platforms can align advice for patients and combine patient services, for a connected experience. The SYNaPsE project was set up by PFMD (Patient Focused Medicines Development) to map 285 ongoing digital initiatives in patient engagement. SYNaPsE provides a point of access for information about patient engagement activities and helps to identify the challenges and to learn from these experiences.
Patient engagement at Oxford PharmaGenesis
We started 2018 by analysing pharma and non-pharma stakeholders' perceptions of patient engagement collaborations and presented the findings at the MAPS (Medical Affairs Professional Society) conference. During the year, several key projects focused on tailoring the channels and the content of scientific communication to a lay audience. Insights from stakeholders in collaboration initiatives suggested that there is a need to adapt the way that patient perspectives on their healthcare are communicated and incorporated into industry outputs.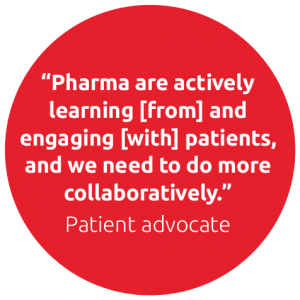 Oxford PharmaGenesis specializes in projects that include: publications, patient information leaflets, clinical trial design, insight gathering and post-trial communications such as lay summaries and infographics. Our Dr Bug app is an initiative that continues to educate school children, teachers and parents about antibiotic use and misuse, which has long been a cause close to our hearts. We are pleased that Dr Bug has been positively supported by members of the NHS, who have started similar initiatives (to see our app and initiative, click here).
Oxford PharmaGenesis works closely with clients to produce high-quality materials that patients and healthcare professionals can use to enhance the patient experience, and we also frequently attend meetings and conferences to share our work. During 2018, we attended a variety of meetings, including those for specific diseases (e.g. the World Orphan Drug Congress, Rare Disease meeting) and those focusing on patient engagement (e.g. Patient Summit, Patient experience conference and PM Society). We enjoyed meeting others who are working hard to enhance the patient experience and to be able to demonstrate our commitment to the value of the patient voice.
Stakeholders have consistently been positive about our outputs and commitment to patient engagement and involvement, with PTEN UK and Ireland Patient Group board members commenting, "they are definitely experts when it comes to communicating with patients."
What's next for Oxford PharmaGenesis?
Patients are better informed than ever about managing their health and their quality of life, which the Oxford PharmaGenesis Patient Engagement Team is passionate about enabling. It is not always enough simply to provide information; at Oxford PharmaGenesis we strive to ensure that information is presented in a meaningful manner that enhances the co-creation of health policy between providers and patients, which can facilitate patients to make informed choices and behavioural changes where necessary.
Why not visit the Patient Engagement Team website, to find out what we can do for you? We would love to have a conversation with you, so please get in touch here.
Final thoughts
The chairman of Oxford PharmaGenesis leaves us with his final thoughts for 2018.
"The idea that pharma can lead the way in building a true understanding of a clinical condition from the patient perspective is very exciting. It will lead to a revolution in drug development, changing how clinical studies are conducted, the endpoints we measure, how we evaluate side effects, convenience and quality of life, and what support we provide."