What makes Oxford PharmaGenesis the perfect environment for early-career professionals?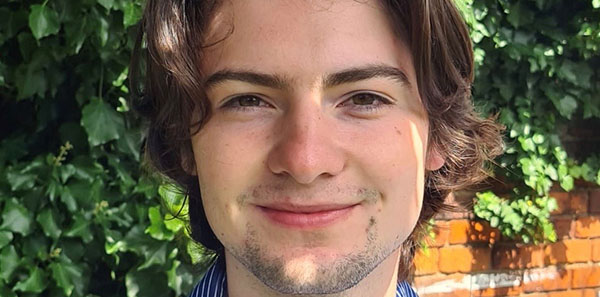 After finishing my undergraduate degree in biomedical sciences, I was eager to harness the skills I had developed and transfer them to a new environment. This led me to apply for an internship at Oxford PharmaGenesis.
After submitting an enquiry alongside my CV, I was invited to an interview during which we discussed my past experience, the company culture, and how I would best fit into the team. Following a virtual, yet smooth, onboarding process, I was welcomed into the Oxford PharmaGenesis diabetes team, in which I would be acting predominantly as a project coordinator. This afforded me the opportunity to work alongside the project manager, who was incredibly supportive and helped me to build up my skill set quickly, allowing me to interact confidently with internal and external contacts. Through weekly team meetings, I got fully immersed in the process, becoming responsible for liaising with clients and authors to ensure that tight deadlines were met. The team had patience and confidence in me, enabling me to develop my experience. I was then able to use my skills to contribute to teaching when a new starter joined the team. Helping with the induction programme was a rewarding experience that allowed me to provide the support that I had myself received.
Alongside my work with the diabetes team, I became heavily involved in Open Pharma activities, a not-for-profit project aiming to increase transparency in medical publishing. This unique opportunity allowed me to broaden my experience and diversify my workload. After a few weeks in the business, I was already contributing to meetings with publication leads at several pharmaceutical companies. With Open Pharma, I was entrusted with the task of writing a weekly digest, a role that offered me a considerable degree of autonomy. Moreover, I have been part of a research project for which I conducted an analysis of publications, and have also been involved in numerous discussions with Open Pharma Members and Supporters about fine-tuning the methodology and planning the publication of the findings. This project has provided unparalleled insight into publication teams at pharmaceutical companies and has given me the opportunity to capitalize on the well-connected Open Pharma project.
While my time has been spent mainly working with the diabetes and Open Pharma teams, the company's culture of interconnectedness has also offered me a chance to assist with projects in other teams. This ensured that every day was different and allowed me to talk to a variety of people about their experiences in HealthScience – an invaluable source of advice.
Ultimately, my time at Oxford PharmaGenesis has been a worthwhile period of personal and professional development during which I became a useful and valued member of the team. It is clear that its unique company culture and its close ties to the evergrowing Open Pharma project make Oxford PharmaGenesis the perfect environment for early-career professionals.